TEMPLATES, DOWNLOADS AND RESOURCES
Because why go to the trouble of doing all the work when someone has already done it for you?
Thank you for subscribing!
We really appreciate it. Please feel free to tuck in below and start downloading some templates.
Please note: This page is not accessible from the main site, so you may wish to bookmark it if you think you might be back for more!
If you have any comments or suggested improvements to the templates, please let us know. We'll ensure they're kept up-to-date with any amendments and publish them back here so that everyone can benefit from them. We'll also keep adding to them whenever one of our team undertakes a project and creates a handy template. Everyone wins.
Also, further down the page are some great project management tools from other sites. They are jolly clever, too.
Enjoy!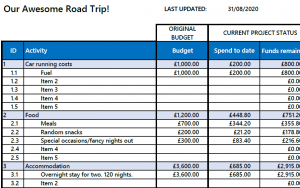 Project cost plan
A kick-ass project cost plan to quickly put you in control of your project finances.  Simple enough that it's easy to use, but sophisticated enough to help you manage all but the most complex project budgets.  Tried and tested in the real world, this is a great little cost plan to give you control of your budget.
This download is an Excel file (.xslx).

RACI matrix
A straightforward, simple-to-use, RACI matrix to help you agree your project roles and responsibilities quickly and easily.  Populate each cell with and R, A, C or I and the template automatically colour-codes the cell so you can get a clear view of the accountabilities for each activity.
If you're not sure what a RACI matrix is, or when you might use one, you can learn more here.
This download is an Excel file (.xslx).
Change Request
A good, professional-looking Project Change Request form, covering all the vital information that needs to be considered when change arises in your project.  It can be filled out in about three minutes (if you're in a particular rush) meaning that good process needn't get in the way of speedy delivery.  It's in PowerPoint format so can be dropped directly into a presentation to your Change Board.
This download is an PowerPoint file (.pptx).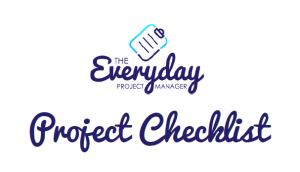 Project Checklist
This handy little checklist will help you ascertain if you have covered all of the key principles for each phase of your project. It could act as a project health check to ensure all your ducks are in a row, or could be used as a reminder of the activities that need to be undertaken. Enjoy!
This download is a PDF file (.pdf).
Project Requirements Workbook
Enter your vision, benefits and objectives on the first tab, then populate the scope and requirements for each objective on the subsequent tabs.  This is a really simple way to get an understanding of what is required to deliver your project (its high-level scope) and how each scope item should behave and feel (the requirements).  A critical activity to undertake if your project is to deliver according to your customer's expectations.  There is also built-in MoSCoW scoring for the requirements and a final tab to jot down any comments or notes that occur to you as you fill the document in.
The download includes a macro that allows you to flick between a high-level scope view and an expanded requirements view, so you will need to enable macros for that functionality to work.  A blank version is available for you to fill in, as well as a populated one to give you an idea of how the requirements for this website came together.
Both downloads are macro-enabled Excel files (.xlsm).
Project Management on the Web
An online cornucopia of resources to get your projects zinging!
Isn't it great when you find a new website that does just what you need it to do? Or you find a resource that you know you will use again and again?
The sites listed below will help you achieve greatness in your project management life. Each of them has been chosen because they meet one or more of the following criteria.
Easy to use: so you can get going straight away.
Good looking: a lot of the tools out there do the job really well, but look horrible when you try and share them. But these babies look gorgeous.
Free to use: at least part of the functionality is offered for free, so that – for a single project – you will not incur a cost.*
*Obviously, if you like the tool and want to use it more, please feel free to throw money at these sites – it's what keeps them going and subsidises the free bits.
The Everyday Project Manager does not receive any commission on sign-up, we just think these sites are great and want to spread the love. To our minds, though, they're simply the best sites in The Universe.
We've included a brief description of each site to whet your appetite. Happy clicking!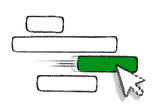 Tom's Planner
This is a great little planning tool – create good looking Gantt charts quickly and easily.  It also comes with a number of templates to get you off to a rapid start.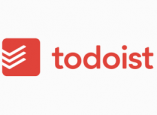 Todoist
Having spent years looking at, testing and using all kinds of to-do list tools, we recommend todoist.  We use it to run the business, keep track of tasks and reminders, and the free version is all that most people will need.  That said, we happily hand over the (relatively small amount of) cash for the premium version and enjoy some cool extra features like shared projects, notes and attachments.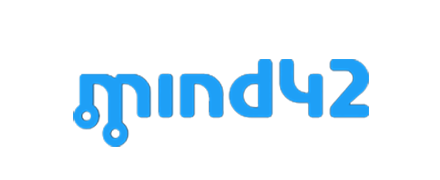 Mind42
Mindmapping is a great tool that can really help to bring order to the chaos of projects.  It is particularly useful for requirements gathering, or structuring groups of tasks.  There are hundreds of tools out there that will help you do this, but we really like mind42.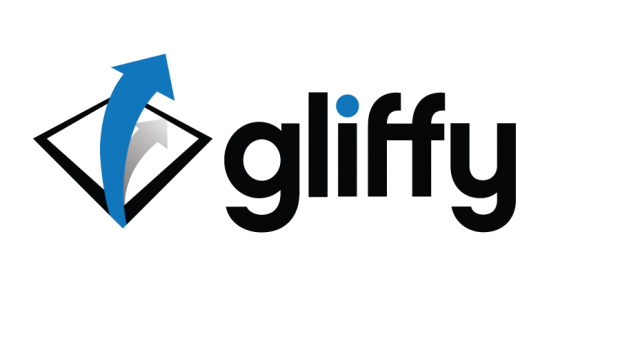 Gliffy
Drawing diagrams and flowcharts can often be really helpful in bringing a process or requirement to life.  This online tool will help you create brilliant diagrams and, we think, is a whole lot easier to use than paid-for applications such as MS Visio.  It's got some lovely pre-built options too, such as containers, forms and swimlane templates to give you professional-looking diagrams with just a few clicks.

Vertex42
If you're planning a project, sooner or later a calendar template is going to come in handy.  Vertex42 offer some really user-friendly templates that look good and can be customised to your needs.  They offer other templates too, so it's worth digging around their site.